MTS Sensors
EP2_Start_Stop
The compact and smooth aluminum profile offers flexible mounting options and easy installation. Moreover, the position magnet can travel along the entire flat housing profile. The EP2 has an attractive price- /performance ratio and is ideal for industrial applications including plastics molding and processing, factory automation and packaging.
Manufacturer
MTS Sensors
Produktblad
EP2_Start_Stop.pdf
IP classification
IP67
Measuring technology
Magnetostrictive
Housing material
Aluminium
Communication Interface
Start / Stop
Mounting
Profile
Electrical connection
M12 connector
Supply voltage
24VDC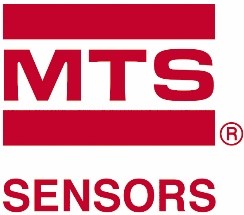 MTS Sensors, a division of MTS Systems Corporation (NASDAQ:MTSC), is recognized as an industry leader in sensing technologies and solutions. These sensors permit high-precision and dynamic position and/or speed measurement in state-of-the-art automation and safety-relevant applications. The absolute, linear position sensors provided by MTS Sensors rely on the company's proprietary Temposonics®magnetostrictive technology, which can determine position with a high level of precision and robustness.