Realwear
HMT-1
HMT-1 is a voice controlled rugged headset, with the appearance to the user of a 7" tablet. The headset can be controlled hands-free. Thanks to 4 digital microphones and advanced algorithms, the voice recognition software can work with industrial background noises of around 95 Db. The HMT-1 is mainly used for remote expert use cases, during inspections, repairs and maintenance works. It has a camera with which the users environment can be easily recorded and shared. This allows work to be carried out more effectively and with more knowledge.
Manufacturer
Realwear
IP code rating
IP66
Operating system
Android
Product sheet
HMT-1 Data Sheet.pdf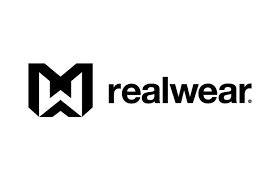 Realwear is a manufacturer of hands free wearable computing devices for industrial use.
Their products are android based headgear controlled by voice commands, to give the user complete freedom when working but still getting support and help from coworkers or cloud services.
Realwear was founded in Milpitas, California USA in 2016.